I've made a number of updates to the site.
Over on the Femdom Image page I've added five new links: dommepics, Awesome Femdom, Erotic Haecceities, Her Dominion and Chastity Tigger. I also deleted a couple of sites that appeared to be dead.
On the Femdom Fiction page I added two new links. One to to Understories, a collection of BDSM themed stories, and one to the descriptively named Erotic Mind-Control Story Archive.
Finally, I've added a link to Mistress Milliscent's blog over to the right on my pro-domme blogroll. She's from the same part of the world I'm in (Seattle area), and writes on a wide variety of topics, not just the standard kink themes common on other pro-domme blogs.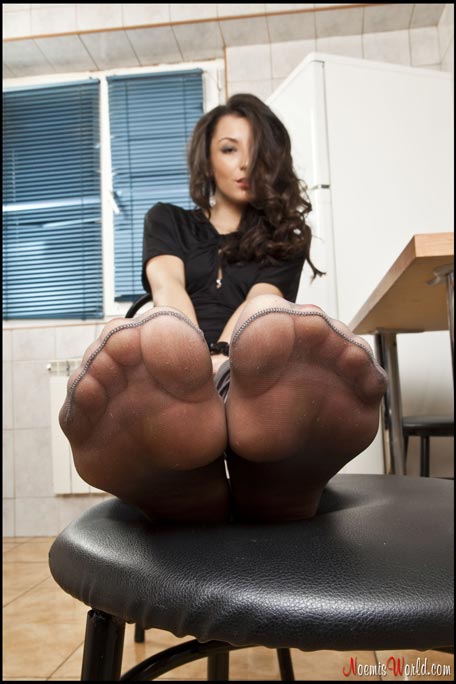 Image is originally from Noemis World, but found on the humbly titled Awesome Femdom tumblr site. If you're into feet or foot worship then you might like this particular tumblr, as its femdom material is heavily skewed in that direction.