There's nothing too unusual (in the world of this blog at least) about beautiful imposing women in leather. But something about adding fur into the mix creates a far more decadent and sensual image. I think it would add an interesting component to a scene, a powerful contrasting element between the pain and discomfort of the submissive and the relaxed mistress luxuriating in a thick fur.
The two women in question here are Cybill B. Troy (a pro-domme based out of NYC) and Delilah Doi (who I can't locate a current website for).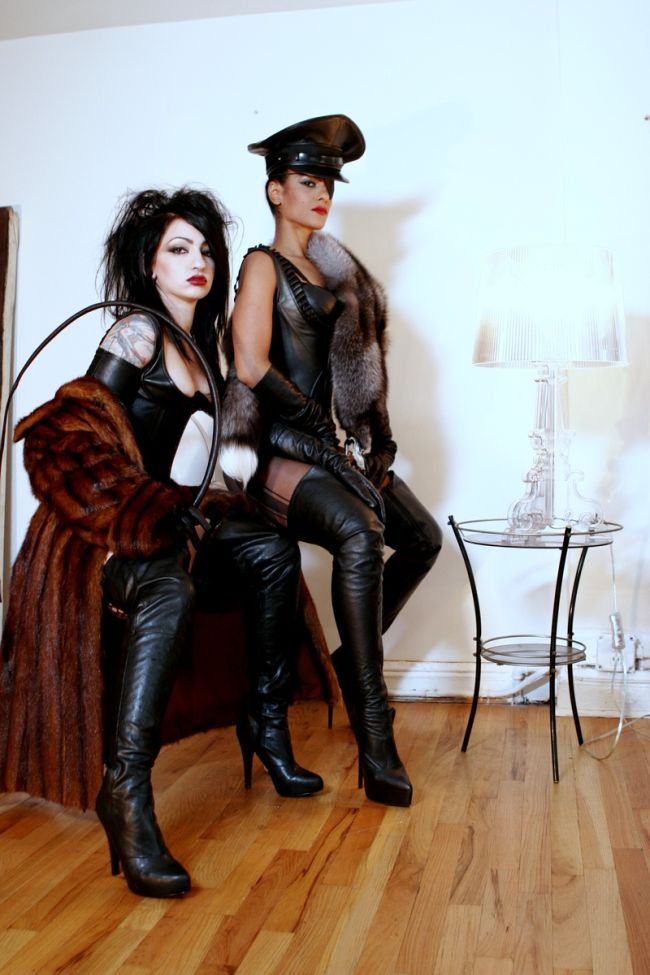 Image was taken from Cybill B. Troy's gallery pages. If you're in the New York area, then she's available for sessions.