The imaginative and creatively masochistic Augustine has some new drawings in his latest gallery on imagefap. I particularly enjoyed the one below for the sheer number of exciting torments that he's managed to cram into a single illustration. How many can you spot in 30 seconds or less?
Obviously there's the painful predicament bondage. The birch rod. The feet tied down for bastinado. The stretched balls. What look like some sort of metal coil around the penis. A tube or speculum like device in the ass. A catheter. Enforced piss drinking from said catheter. A glowing brazier, which threatens some sort of branding or heat punishment. And finally the collection of jars and pots on the table at the back. Knowing Augustine's usual modus operandi I'm predicting they contain some highly uncomfortable fluids that will be forced into the unfortunate whipping boy. I make that a total of 10 separate tortures all cleverly illustrated together!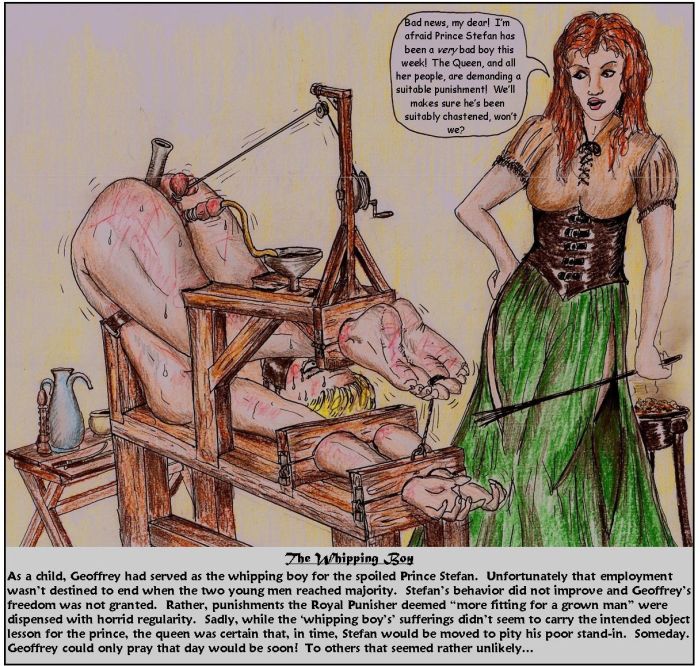 A larger version of this is available here at his imagefap gallery.