These two shots are from unrelated sources but struck me as having a pleasing symmetry. The first has the focus, both figuratively and literally, on the boot and its dirty sole. It's pretty clear what task the slave is going to be required to perform. The second flips that around, with the boot as a blur, and the cute Asian mistress as the centre of attention. She's brandishing a bullwhip, but doesn't look to be in any position to use it effectively.
Personally, I think the clear implication of the first shot makes it far more erotic, despite having a minor kink for dominant Asian girls (particularly those in crazy wigs). However, if I remember correctly, the red blur in the first photograph is a tractor and the photoset was taken in a farmyard. Maybe I'm an overly sensitive submissive, but I do think that not eating mud mixed with animal crap really has to go down as a hard limit.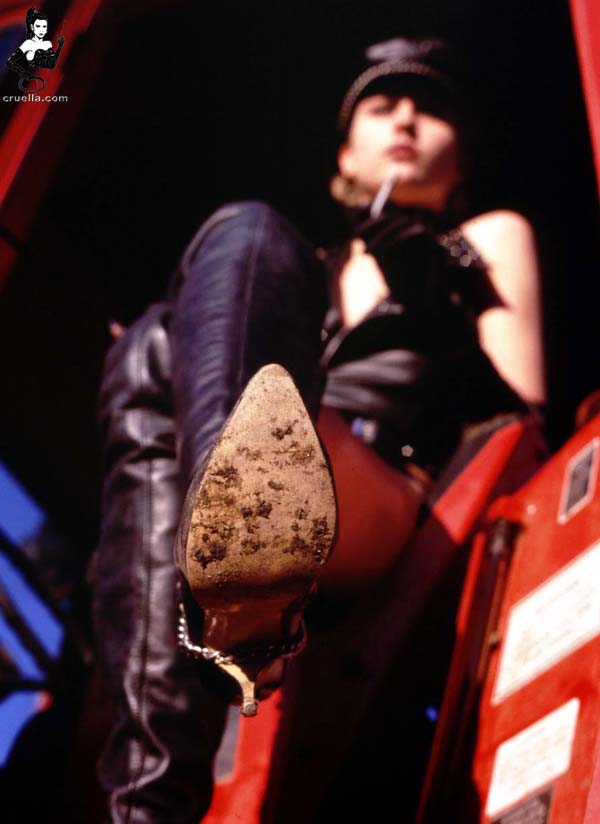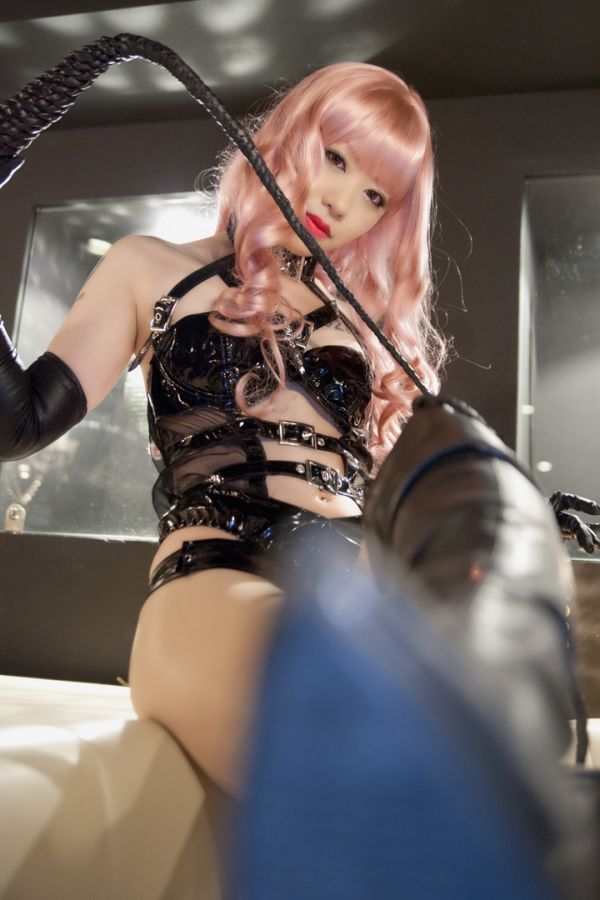 The first image I found on usenet many years ago. It's obviously originally from a cruella photoshoot. The second image I think I stumbled on via a thread on an imageboard. I've no idea of the original source.